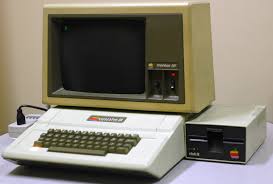 Sales Development Representatives – Fast vs. Slow, The Mini Computer vs. The Apple II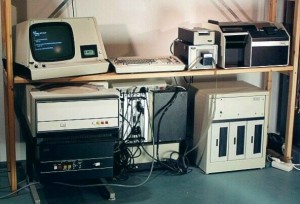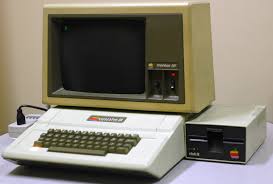 Andy Paul, author of Amp Up Your Sales, a top 20 sales book of all time, and Zero Time Selling, came to Denver, Colorado to collaborate with the ConnectAndSell Executive team last week, and shared an interesting story. He said that in one of his first sales jobs, he knew that the industry was about to flip when he went into one of his prospects who promised him a Purchase Order (PO) for $60,000, to find out that over the weekend, the customer learned about this new technology called an Apple II, that was selling for $2,500.
Having collaborated with ConnectAndSell for the past 60 days, Andy went on to say, "ConnectAndSell brings a similar disruption to the market, because for the first time ever, a Sales Development Rep (or SDR), using technology, can deliver 50 or more sales conversations in a day compared to 50 dials, and 1-2 conversations/day".
Mini Computer on the left @ $60,000. Apple II on the right @ $2,500. The Apple II actually delivered the same, and in fact better results, than the Mini Computer. And the rest is history.
Now let's look at a "traditional SDR team" powered by a "dialer" compared to a High Velocity SDR team, powered by ConnectAndSell.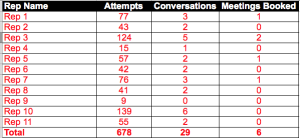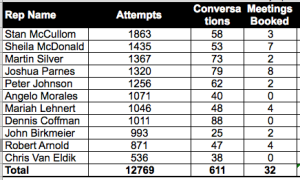 *Powered by a dialer *Powered by ConnectAndSell
The power of 50 sales conversations/day vs. 50 dials/day is this:
Option 1: Have a team of 1 SDR who can deliver 10X the dials/conversations/meetings as a vs. a team of 10.
Option 2: Have a team of 10 SDRs deliver 10X more dials, 10X more conversations, 5 – 10X more meetings.
The offer: If your company has > 10 SDRs, and your market > 25,000 prospects, email me at chadburmeister@connectandsell.com, and I'll enable 2 of your Reps to take the "Apple II" for a test drive for four hours to enable your team to deliver numbers like that on the right side of the page! (Apple II = ConnectAndSell Lightning in this case)!