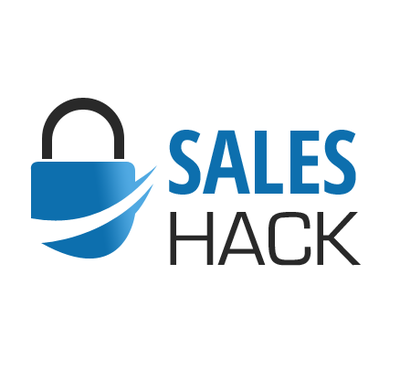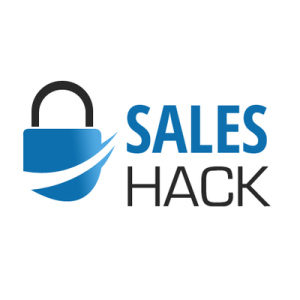 SALESHACK – THE BOOK
More than 10 years ago, I had a dream to publish a book about professional selling, then LIFE HAPPENED between raising kids, going to work, and other things got in the way from accomplishing this dream.
In June, Gerhard Gschwandtner, CEO of Selling Power, spoke at the ConnectAndSell Sales Velocity Conference in Denver, Colorado. What happened was extraordinary. While playing golf at Castle Pines Country Club with Gerhard and my Dad, we went through a few visualization exercises around how to shoot a hole in one – and by the 4th par 3, I was 2 feet away from the hole and birdied it!
What was more amazing is that is that Christine Hanks, an Account Executive, was in the audience that day and heard Gerhard share techniques about Mindset Sales Mastery, and about how to visualize and then shoot a hole-in-one. And later that weekend, Christine told her boyfriend she would do it, and she did it! See the YouTube video about this below!
What does this have to do with SALESHACK – THE BOOK?
ANSWER: Everything. In 2004, I didn't have a Mindset Sales Mastery, or the know-how, the network, or needed skills to write such a book. Now, with the help of all these sales pros, and I mean pros, SalesHack, The Book, is a reality! So… by Dreamforce 2015, you can expect to be able to order a copy of SALESHACK, the book, or come and get a signed copy at Sales Velocity Dreamforce by clicking here to register!
SalesHack is co-authored by:
Chad Burmeister, VP, Sales & Marketing, ConnectAndSell
Chris Beall, CEO, ConnectAndSell
And has chapter content from the best of the best in sales including:
Gerhard Gschwandtner, CEO, Selling Power
Trish Bertuzzi, President and Chief Strategist, The Bridge Group
Steve Richard, Co-Founder, Vorsight
Andy Paul, Author, Zero Time Selling
Skip Miller, CEO, M3 Learning
Dave Kurlan, CEO, Objective Management Group and Kurlan & Associates
Lauren Bailey, CEO, Factor 8 Training
Bob Perkins & Larry Reeves, AA-ISP
Townsend Wardlaw, www.TownsendWardlaw.com
Richard Harris, Owner, The Harris Consulting Group
Mike O'Neil, The LinkedIn Rockstar!
Kurt Shaver, The Sales Foundry
Lori Richardson, President, ScoreMoreSales
Matt Heinz, CEO, Heinz Marketing
Alice Heiman
Liz Heiman
Dan McDade, CEO, PointClear
And more!
You can follow the blog at www.SalesHack.com, where you will soon be able to pre-order copies of the book – a book that SDRs, AEs, Enterprise AEs, and sales & marketing leaders should all have in their sales library!
Good selling,
Chad Burmeister
@SalesHack