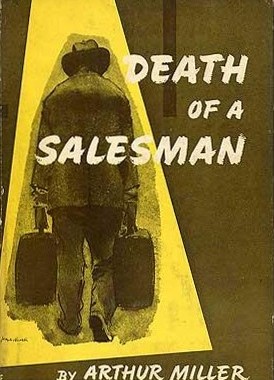 Death of the Average Salesman
OpenView Labs got it so right with this post, that we've decided to add some of our input to it. Just check out this customizable DEMO to see how.
Why the "Death of the Average Salesman" is so applicable:
"Less is more" – The billboard on the 101 says it all – "Fire 2/3 of the Sales Force, then double revenues with the remaining 1/3" – Our company went from 25 Sales Reps to 11, and sales are at an all time high! https://www.youtube.com/watch?v=Yx4iWTYBIRs&feature=youtu.be
Technology changes everything – If you can hire 1 A Player for $100k/year (or whatever applicable) and enable them to have 5-8X more sales conversations. Why hire the next 5-7 B Players? One of our newest Reps used ConnectAndSell and in one week drove 7,962 Dials, 354 Conversations, and 43 Meetings. Check out the blog here!
Coaching as a Service is here to stay – As much as sales leaders want to become expert coaches, it takes time and leadership from a professional to do so. Expert Sales Trainers like Factor 8, Kurlan & Associates, and more are partnering with ConnectAndSell to provide real time coaching on sales conversations that can be actioned against to dramatically impact the outcomes – more meetings, more opportunities, and more closed business. This short video shows how.
Good selling!
Sincerely, @saleshack
Chad Burmeister
VP, Sales & Marketing
ConnectAndSell
Email: chad.burmeister@s16309.p20.sites.pressdns.com