CFOs Looking to Optimize Sales & Marketing Spend?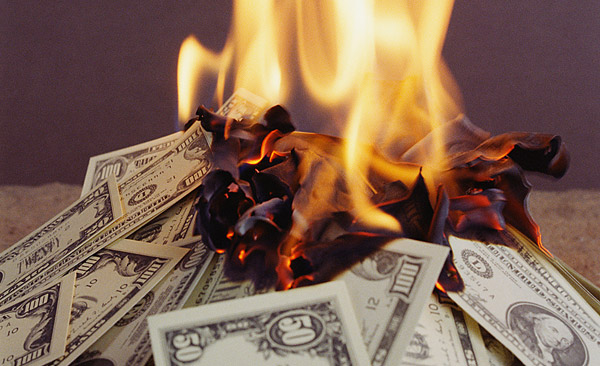 STOP BURNING YOUR MARKETING $$$'s SPENT! STOP!
This week, I had the privilege of plugging in a company called INSIGHTSQUARED into SalesForce.com and discovered a lot of insights.
Once a Rep talks to a lead, if the initial deal is signed in 30 days, the likelihood of it closing drops to < 15%!
I also discovered that my Reps at ConnectAndSell, using technology that lets them talk to 90% or more of their leads, gives us some of the best conversion rates in the industry!
The ability for Sales Directors and quota carrying Sr. Account Executives to use automated follow-up conversations to insure 4 conversations/year with every person within a target account causes us to clobber the competition!
Here's why a CFO should absolutely care about this. I worked with 4 CFOs this week to show the following:
| | | |
| --- | --- | --- |
| Sales Team | Manually Dialing (Cost/dial) | Using ConnectAndSell (Cost/dial) |
| Sales Development Representatives (SDRs) | $8.18/dial | $1.13/dial |
| Quota Carrying Account Executives (AEs, Sales Directors, etc) | $18.18/dial | $7.72/dial |
| | | |
| The Benefits of a lower cost per dial: | CFO | VP Sales |
| | Reduced headcount | Better market coverage |
| | Lower costs | Increased forecast accuracy |
| | Higher revenue per headcount | Happier Reps, Lower turnover |
The simple math:
BDRs manually dialing make on average 47.5 dials/day, when they could be delivering 600 – 1200/day. Lowering the effective cost/dial from $8.18 to $1.13.
Quota Carrying AEs average 15 – 30 dials/day, and they generally don't like it! They could be driving 75/day in < 30 minutes, and love it. While reducing cost from $18.18 per dial to $7.72.
Whether your goal is total market domination, OR cost reduction, ConnectAndSell, deployed properly can do both!