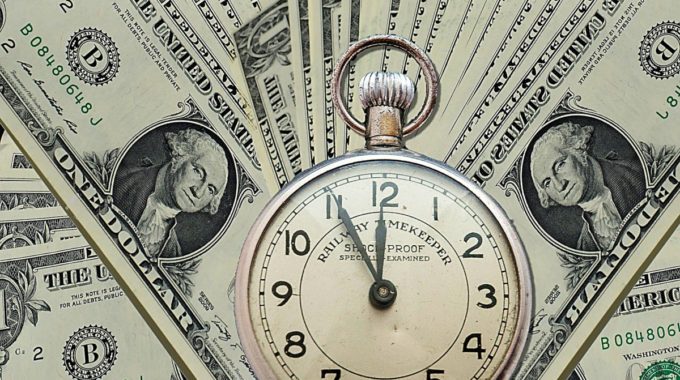 Push a Button and It's a Good Time to Sell
Chris Beall, ConnectAndSell's CEO and most frequent blog-writer, is on the road all week and unable to post a new blog today. Instead, we thought you might enjoy an excerpt from a recent ConnectAndSell blog of his, "Whatever Happened to Sales? Part 6." Enjoy!
At ConnectAndSell, we are on a mission to restore the live, human conversation – especially that first substantive conversation – to its rightful place at the center of B2B sales. We aren't driven by sentiment or a longing for the good old days. We just recognize what should be obvious to anyone – he who talks, and listens, first usually wins the sale.
To that end – being first and winning most – we have reinvented the business telephone so it works again as a B2B sales weapon. Push a button and talk to someone on your list of important decision makers or influencers. Push a button and set a follow-up call that will happen reliably, with zero effort. Push a button and learn in one conversation who you should really be talking with. Push a button and make sales fun again. Push a button and win – while your competitor is waiting for the buyer you are educating right now to wander by and raise their hand.
Yes, you need to get used to talking to people again. And yes, some salespeople might prefer to never talk to anyone – better to get paid for doing some LinkedIn research and sending an email that never gets read, or leaving a voicemail that gets deleted in two seconds. But given how easy we have made it to have live conversations without dialing, navigating phone systems, wheedling gatekeepers, and ending up in voicemail hell, there aren't many excuses for failing to pick up the phone. Sure – you only dial one number per day (to connect to ConnectAndSell's Lightning) in order to have 40 or 50 conversations – but you are talking again. And winning sale after sale while your silent competitors wonder, "What happened?"
What happened, indeed. Here's what happened: the B2B phone died, but with ConnectAndSell, the B2B phone has been reborn. Push a button – talk to someone. It's not complicated. Let's go sell something.