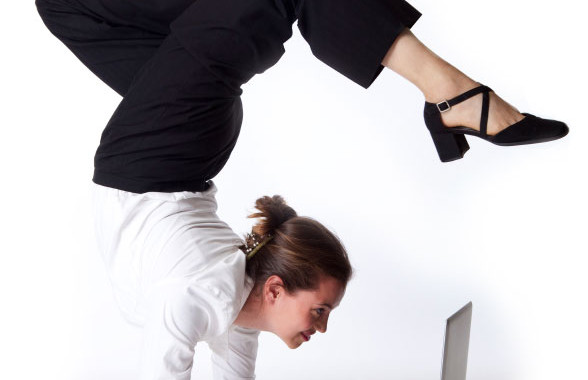 How to Accelerate Demand & Increase Your Revenue
Sirius Decisions tells us that inbound marketing will account for 70% of all demand generation by 2015. That's just a few months from now!
First, let's clear up what demand generation is because there's plenty of misconception floating around out there. Basically, it involves creating awareness of your product or service, and you can use inbound or outbound marketing techniques to make it happen.
Sometimes, demand generation gets confused with lead generation. Generating leads is the process of actually collecting prospect information through form fills and website software.
Both of these processes actually work together. How do you get the most out of the demand generation aspect?
Here are a few steps:
1. Develop a Strategy
You might have a marketing plan, but you must have an overarching brand and business strategy in place at the same time. Your marketing plan should flow out from the big-picture strategies you have in place.
2. Define KPIs and Track Analytics
We live in the age of "big data." Everyone has access to more than enough data. What matters is how you organize and interpret what it means.
3. Create Customer Personas
From the data you collect, you should be able to identify several different customer personas. Each persona will respond to various marketing messages. At this point, you should be able to estimate which market segments are most ready to purchase.
Then, it's up to your marketing team to deliver the appropriate content.
4. Try to Figure Out How Each Channel You Market on Contributed to Sales
Even in the age of big data, this metric is tough to precisely determine. But, the closer you can get to the real figure, the more you can learn how much to budget for each channel. You might even find some channels to prune off.
5. Define & Optimize Your Leads
What qualifies as a lead for your marketing team? That might not be a good lead for your sales team. This is one of the biggest disconnects at any company, and it seriously harms your revenue when it happens.
However you choose to define leads is up to you – just make sure marketing and sales agree on the definition.
6. Create a Strategy for Accelerating Your Sales and Marketing Revenue
After you've done some work generating leads, you will notice methods for optimizing your sales processes. This could include refining your process, testing out new tools, reassigning responsibilities, or collaborating with other departments.
So yeah, if you do that consistently over time, you should notice a nice increase in your demand and revenue.
Oh, and ConnectAndSell, our sales acceleration tool, gets customers an average of 100 conversations per week per rep.
You can get a FREE trial here.