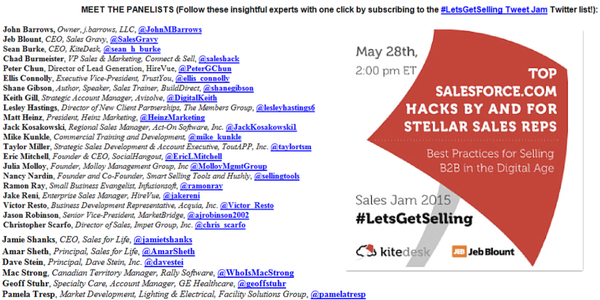 One "Tweet Jam" You Don't Want To Miss TODAY at 11am PST!
Ever participated in a "Tweet Jam"? If not, you should today at 11am PST, 2pm EST.
What is a Tweet Jam? See below definition…
Why participate? Because 35 sales experts will be weighing in on their own sales hacks that enable them to crush their quota quarter over quarter and year over year.
To sign up to hear from these sales superstars today at 11am PST click here: http://bit.ly/1FfGrex