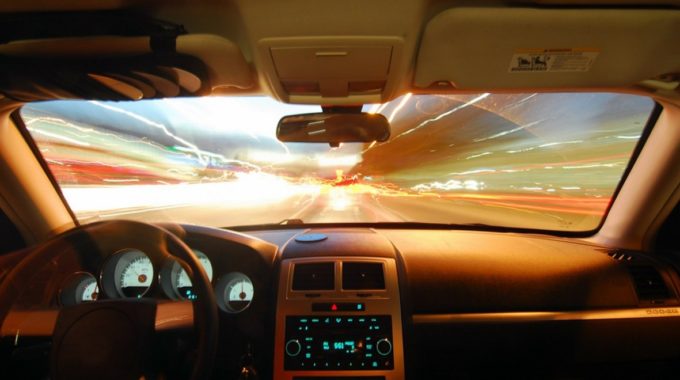 Getting Cold Calling Results at Lightning Speed! Now, That's FAST!
March 20, 2017, was like Christmas morning for me. Gordon Tredgold had committed to slide into the ConnectAndSell sales cockpit and hit the accelerator. Gordon, the self-professed "patron saint of hating cold calling," was going to cold call!
I had spent the weekend reading Gordon's book, FAST: 4 Principles Every Business Needs to Achieve Success and Drive Results. Three things stood out in my mind:
Gordon was right, about everything.
FAST could be applied to any situation — business or personal — immediately.
There wasn't one word about sales or selling in the whole book!
At 10:17 a.m. EST, Gordon opened the first gift: a 1-minute, 36-second conversation with the Conference Coordinator of the Information Systems Audit and Control Association. The conversation was a little choppy, but Gordon got straight to the point, asking for a 15-minute meeting; getting a "not me" response and a referral; and — in a brilliant, surprise move — offering to send a copy of this book as a gift. This cold call ended in laughter at Gordon's self-deprecating, "You don't have to read it."
By the third conversation at 10:39 a.m., Gordon was getting laughter and real listening in less than 10 seconds. His tone and words had gone from unsure to pure confidence. And the offer of a gift of the book got thanks, more laughter, and an agreement to follow up. Progress!
By 11:37 a.m., Gordon was in command of every conversation. This was FAST for sales, happening before my ears! By 12:26 p.m., he had made the most of 190 dials and 16 conversations and had scheduled 2 meetings. Not bad for a guy who had woken up hating cold calling that very morning. Not bad for anyone!
But was he FAST?
I asked 4 questions in reviewing Gordon's calling session. Was he:
Focused?
Yes — and more so in each conversation.
Accountable?
Yes — taking personal responsibility for improving on every call.
Simple?
Yes — getting straight to the point with plain words and deep conviction.
Transparent?
Yes — every fact of every call, measured, recorded, and shared.
For 6 years I have known we were onto something here at ConnectAndSell. Now I know what to call it: FAST Selling. Powered by FAST conversations. So, I got transformed as well. Thanks, Gordon. A little clarity goes a long way.
My advice is simple: read Gordon's book, which doesn't say a word about sales. Apply these 4 simple principles immediately to everything you do, especially how you sell and how you manage — both yourself and your team.
You'll be surprised by how FAST you are transformed.