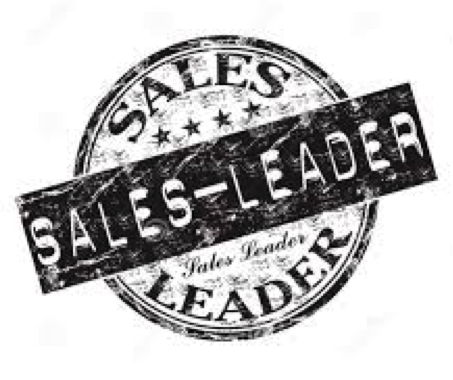 4 Steps You Can Take to be an Effective Sales Leader
Do you still remember using a word processor to do your job? My how times have changed!
Where would the sales world be today if we had the technology we have now 20 years ago? Who knows? It's a crazy world that moves too fast for anyone to keep up with.
Take a look at some of our thoughts on what it takes to be an effective sales leader in 2015:
1. What It Takes to Succeed as a Sales Leader Today
Today, you can't be an effective leader without the effective use of technology, and without people on your team who know how to leverage the latest and greatest technology.
In 1995, technology meant a pager, a company car, and
maybe
the first ever laptop given to your Reps. This is when I worked for FedEx. I can remember Bill Fraine empowering his people with laptops for the first time ever – what a big investment that was, and it changed everything.
So first, it's

ALL

ABOUT TECHNOLOGY
. Artificial Intelligence is coming soon to an inside sales team near year – I've seen it first hand. I'm seeing my Lead Gen Reps come in at a conversion rate of 3.85% and through near real time (or REAL TIME) Sales Coaching as a Service, gain in 3X in conversion rates.
2. What Technology Skills Your Sales Leaders Need (1 Part CRM, 1 Part Marketing, Automation, 1 Part Google Adwords, 1 Part Advanced Sales Acceleration)
It starts with Customer Relationship Management (CRM)
– SalesForce
has been
the dominate force for years and will likely continue to dominate… but wait, what about InfusionSoft, SugarCRM, Hubspot, and Oracle/SAP/LinkedIn, where does a Sales Leader start?
Next Up – Advanced Sales Acceleration, with Predictive Analytics.
Why is this the second technology for a Sales Leader today?
Series A & Series B funded start-ups sign up to take a round of funding, and are like sitting ducks on the new TV show "RAFT" where they are set out to sea surrounded by Sharks, with no food or water. They don't know if they are going in the right direction, the right market, with the right people. So they have to be nimble and have the ability to pivot. Advanced Sales Acceleration (i.e. ConnectAndSell), enables them to make these pivots quickly to find land.
Series C and beyond "seeking an exit" – These companies, and their CEO, are only as good as their last quarter. The phrase "what have you done for me lately?" is so true.
Public Companies – Don't just have to answer to the board, but also to The Street. With Advanced Sales Acceleration Technology, these companies insure that they can call leads back in < 5 minutes, persist until the leads are reached, and blow away their competitors.

The pain for these companies?

1) Inside Sales talent is being snatched up, and costs are going up, 2) technology is often hard to implement with integration to CRM & Marketing Automation and 3) finding the right compbination of Inside Sales Leadership & Sales Operations to implement effectively can be nearly impossible. The way these companies can harness this technology is through a managed service called OutbounOnDemand, powered by ConnectAndSell.
Then add marketing automation
– ActOn hands down takes the prize for easiest to use in my book, and most powerful. They take on a lot of the heavy lifting for you and don't require 1-2 full time administrators to make it work. Eloqua, Marketo, and others have a lot of widgets, but are those widgets worth the extra $$$, you decide.
< $50M in revenue, not likely necessary.
Then add Google Adwords – Having done Goole AdWords myself, I've learned that there are professionals out there who can optimize spend, and insure the "right leads" are brought in. Find an expert, hire them!
3. Do You Still Need People Skills?
My Grandfather
, the late and great Harold Schilling, was an HR Executive at Mobil Oil. I recently found a book that he passed down to me entitled "Executive Skills for Leaders". Inside the book was a list of "10 things to live by". The answer – Do You Still Need People Skills? DUH! Grandpa's generation needed people skills, so does the technology generation.
I credit MJ Shutte with my most profound learning in this area. She said to me "Chad, your goal as a leader should be to get your Reps to a point where they would walk through fire for you." This is not easily achieved. It is earned by leading from the front, doing what you say you will do, and as the team said on their recent award trip to Las Vegas, "everything Burm touches turns to gold." That is not by accident, the "gold touch" takes years of hard work and preperation.
What if a sales leader doesn't "get it right" with people skills?
When a single sales person 10 years ago slacked off for a week, that meant 30 dials/day x 5 days =
150 dials, and maybe 30 – 50 emails
. When a Lead Gen Rep, using the level of technology available today, it could be mean 5,000 dials, 500 emails, and hundreds of conversations. Now, more than ever, people skills are needed. And… you heard it here first, ARTIFICIAL INTELLIGENCE will enter this market in 2015 to help sales leaders insure they are coaching Reps on the right things.
Sales Coaching as a Service is a first step towards this real time, consistent coaching
.
4. What Other Expertise Do You Need?
Always be learning. Join groups like the American Association of Inside Sales Professionals (AA-ISP.ORG).
Learn about the Bridge Group, and CSO Insights. Sign up for Sales 2.0 Conferences. Read books by Anneke Seley, and Jill Rowley, subscribe to blogs by Steve Richard, Kyle Porter and Lori Richardson.
Face it, in 2015, there are a lot of skills you need. Always be learning!
These are the 4 Steps You Can Take to be an Effective Sales Leader.
BONUS STEP? Visit www.SalesHack.com to learn about a new Sales Hack every single week! And www.OutboundOnDemand.com to learn more about the managed service, powered by ConnectAndSell!