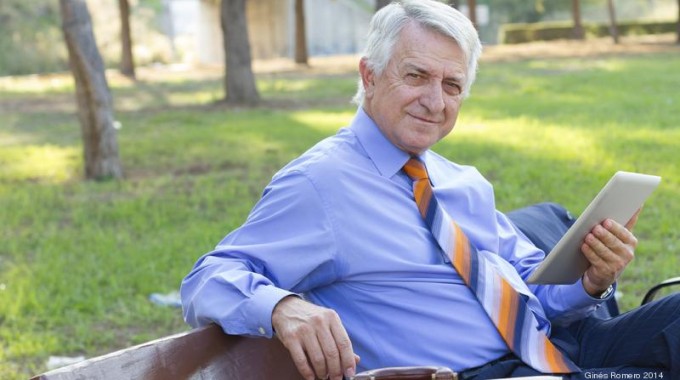 Why tech companies shouldn't ignore older sales professionals
Companies are starving for B2B sales capacity. And they don't have to.
Why? Because they are systematically ignoring an ocean of eager, capable and more economical talent.
Older sales professionals with strong phone skills and a great work ethic are looking for steady income, flexible schedules, and the opportunity to contribute.
Many companies are adopting a two-tier sales model in which a team of sales development reps (SDRs) set appointments for account executives (AEs) who close the deals. Usually the SDRs are also used as a "farm team," where young talent is trained and evaluated in hopes of being promoted to the coveted AE role.
High Demand, Unused Supply
In Silicon Valley, San Francisco, Boston and other tech hubs, this two-tier model has become so popular that companies find themselves competing ferociously for the next fresh college graduate who can write a halfway decent email, poke around Google and LinkedIn and learn to talk on the phone with strangers. Competition fueled by billions of dollars of venture capital has driven up the price of SDRs. One startup vice president of sales recently told me, "I'm stuck paying $110,000 packages to hire 23-year-olds to set meetings for 24-year-olds."
Meanwhile, mature sales talent sits on the sidelines. They're competing for classic sales jobs that no longer fit their lifestyle, personal situation or need for predictable income. Former road warriors with growing families, moms with kids finally in school, empty nesters, managers tired of corporate politics — and many more — are looking for meaningful jobs where the knowledge and skills of a lifetime can move the needle for their employer. They want to be part of a team taking of big challenges. But they also want steady income, zero travel and predictable work hours, not the all-consuming roller coaster life of the closer. Their skill sets and career objectives are a perfect match for the SDR role, and their resumes routinely go unread because they don't fit the fresh-faced farm-team model that has become standard as companies move to an inside sales approach.
What do these mature sales pros bring to the SDR role?
Real phone skills. Motivated millennials can learn to use the phone; previous generations of sales reps grew up talking to strangers.
Work habits of a lifetime. Sales is hard work and the SDR job is the hardest job in sales.
Emotional control and cheerful persistence. A good batting average for an SDR is about .050. So one conversation in 20 results in a meeting. Mature sales workers can shake off the last conversation and look forward to the next; newbies have a harder time staying positive and confident in the face of what feels like rejection.
Long-term stability. The average tenure on an SDR farm team is eight months, and the best performers are called up to be AEs just when they finally become productive, leaving the critical job of prospecting to even more junior reps. In contrast, mature professional SDRs not only start out with more skills, they are eager to keep applying those skills with increasing effectiveness every day — for many years if you will let them.
Access to a bigger talent pool. Mature sales professionals have robust networks that include lots of folks like themselves. Give them a great SDR job and you will never have to recruit again.
Superior economics. The SDR job should pay well, but you shouldn't be paying an across-the-board premium just to get a look at promising future AEs on your farm team. Mature folks who want a prospecting career know what they need, and will take fair, steady income and predictable hours over endless travel, 24×7 work weeks and a shot at a big payday.
The inside sales movement is here to stay, along with the two-tier model. But the talent shortage will only get worse, no matter where your company is located.
Modern sales acceleration technology may be able to effortlessly deliver more than 50 sales conversations every day, but results depend on talented, persistent and experienced people who can turn those conversations into qualified appointments. A vast, evergreen talent pool is available to provide those skills and will in a stable package that will deliver results for many years.
Those who figure out how to use rather than lose this national treasure — our aging sales workforce — will reduce costs and increase performance. And they might even avoid a few premature gray hairs of their own.